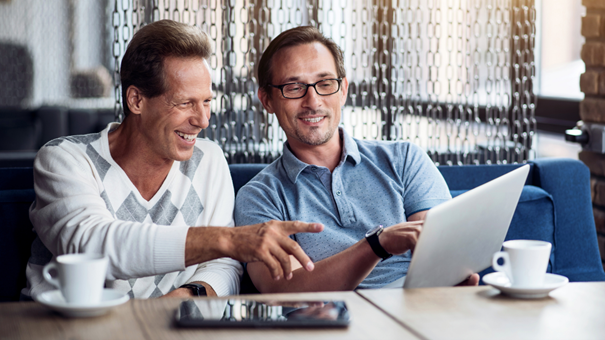 Share your experience with Bondster with your friends and earn even more!
Bondster has prepared a referral bonus thanks to which your friends can earn money too. By participating in the referral program, both you and the person you refer get a 1% bonus on the investments the referred person makes. Recommend Bondster to the people you know and look forward to your bonus.
Recommend to friends
How does it work?
Recommend Bondster to the people you know and look forward to your bonus.
Recommend to friends
After sending the invitations, your friends receive a notification informing them about the benefits of investing on Bondster. If they register, transfer money to their investor account and invest in loans denominated in CZK or EUR, both you and them will receive a 1% bonus from the increase of funds invested in loans on Bondster within the first 90 days since their registration.
Example of a bonus calculation from the investments made by your friends
Your total bonus €70
The amount of bonus is unlimited. If the person you refer invests €50,000 on Bondster, both of you will receive €500 back.
The amount of bonus is thus the same for both of you and is paid out over a 90-day period.
The bonus is calculated separately for investments in EUR and investments in CZK.
Wait no more and recommend Bondster to people you know. Don´t let their money lie idle on saving accounts or pricey bank products with no return. Investors on Bondster have average annual earnings of 13,9 % p.a. in EUR.
Recommend to friends
13,3 %
average annual return
185,3 million EUR
invested since 2017
8,3 million EUR
paid out in interest
19 348
investors
You might ask
The bonus is always paid out for a 30-day period and its amount is calculated from the increase in invested funds over the respective period. The bonus is credited to the account the month following the month in which the investor became entitled to receive the bonus. For example: The 30th day since signing the contract falls on 15 January 2022. The bonus will be credited by the 5th day of the following month, i.e. by 5 February 2022.
Recommend Bondster to a person you know and tell them to indicate the last four digits of your Bondster ID (your personal identification number) as a promo code during their registration. As soon as the investor you have referred, who has also indicated your promo code, invests a sum of money within 90 days since concluding their user account contract, both of you become eligible for a bonus equal to 1% of the funds the referred investor invests in the 90-day period.