June 13, 2022 Bondster in News
ITF Group is a seasoned loan originator, entering its tenth year in its local market. Its two brands, Smile Credit and GetCash cover both aspects of micro-lending as potential borrowers can apply both online and offline. Smile Credit is an online product whereas GetCash works offline. There is synergy between the two products, and we believe they can provide additional diversification to investors' portfolios.
"At ITF, we believe the future of consumer lending lies in providing financial aid to every person anywhere at any time."
The company has been on the platform Bondster for the second year now and you can find it in the Buyback segment. Avid investors are well aware of it thanks to the attractive interest it offers, regular payments and a successful business model. The return on investment can be up to 16% p.a. What ITF does is that it lends money to individuals. With the help of various technological solutions and coordinated risk management processes, it aims to provide better access to loans for its clients.
ITF Group has a successful operation track record including during the Covid-19 pandemic, establishing stable revenues and a quality portfolio for the future.
Now, after overcoming the pandemic, ITF is striving to further improve its prospects and pushes the growth of its business forward. In the first quarter of 2022, the company increased its portfolio by 17% with origination increasing by 77% YoY. ITF Group has developed and continues developing its proprietary platform, which features comprehensive technological solutions for risk assessment, customer support, loan disbursement and related payments collections, including the use of Business Intelligence tools.
True to its vision of dynamic growth, the management projects a 60% increase YoY in 2022 revenue.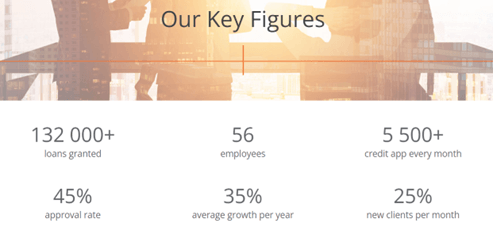 Why not check and use this investment opportunity by adding ITF to the automated investment tool in your investor's account and start participating in ITF's further growth while achieving personal gains at the same time?
Given its proven long-term strong points and maintaining its flexibility, ITF Group looks into the future with high expectations. In the Providers section on our web, you can find the company's presentation including its financial statements.
Are you interested in learning more about ITF? Have a look at a short interview with the company's CEO Svetoslav Angelov taken by our affiliate specialist Marketa Mazanova.
Author: ITF, Bondster.
---
Share the article