July 3, 2023 For investors | News
Thanks to the wide range of loan providers on the platform Bondster, it has never been easier to create a well-diversified investment portfolio. Today, we are going to introduce to you the main advantages of investing in loans issued by the Moldovan company OCN OK Credit SRL. For investments made in July 2023, the provider offers a special 1% cashback.
The credit company OCN OK Credit SRL ("OK Credit") has been operating in Moldova since 2014. It brings new financing options to the local market that are easily and quickly available to customers. It is a licensed lender registered with the National Commission for Financial Markets.
Invest in OK Credit loans during July 2023 and get 1% cashback
The current loan offer can be found in your investor account.
Start investing
OK Credit provides loans to both individuals and legal entities. Microloans for consumers are issued for a maximum term of 18 months and with amounts up to MDL 30,000 (Moldovan leu). In the case of business loans, the maximum amount is 150,000 MDL with a term of up to 24 months. The loan provider sees an individual approach to every loan applicant as an important part of its work and strives for the most convenient loan application process.
On Bondster, there is a number of consumer loans to choose from that you can easily invest in. At the moment, the interest rates on investments offered reach 11% p.a. An advantage for investors is that OK Credit provides a buyback guarantee for all its loan investments.
OK Credit has already funded loans worth over 248,000 euros on Bondster, and the average return for investors currently stands at 9.6%.
All loans offered on the platform Bondster so far have been duly repaid, including interest and potential penalty fees. According to the available financial statements, the company is in good financial condition.
OK Credit has been assigned a B rating, and it demonstrates a sufficient ability to meet its obligations in the near future.
For investors on Bondster, we filmed an interview with OK Credit CEO.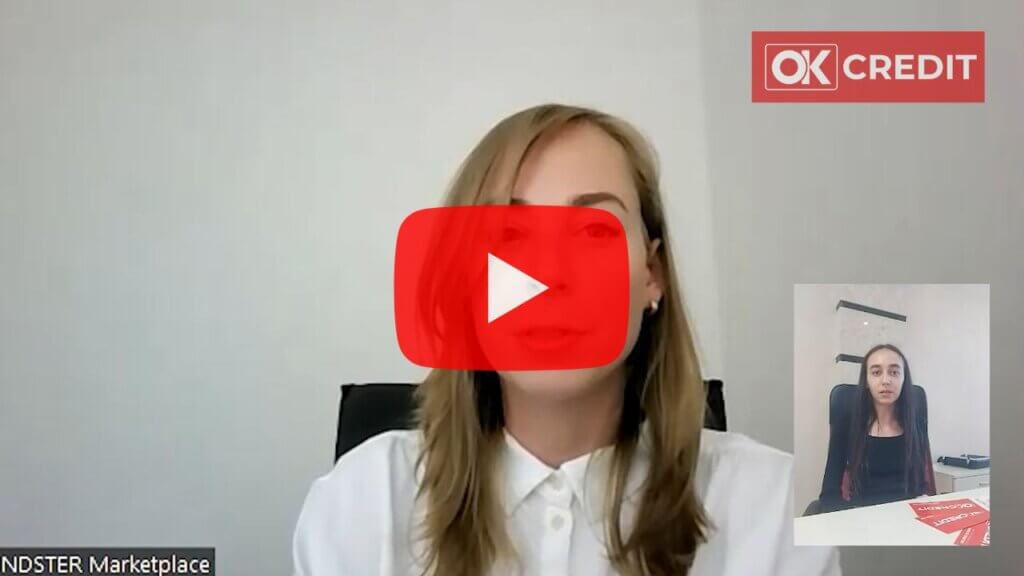 Author of the article: Roman Muller
---
Share the article