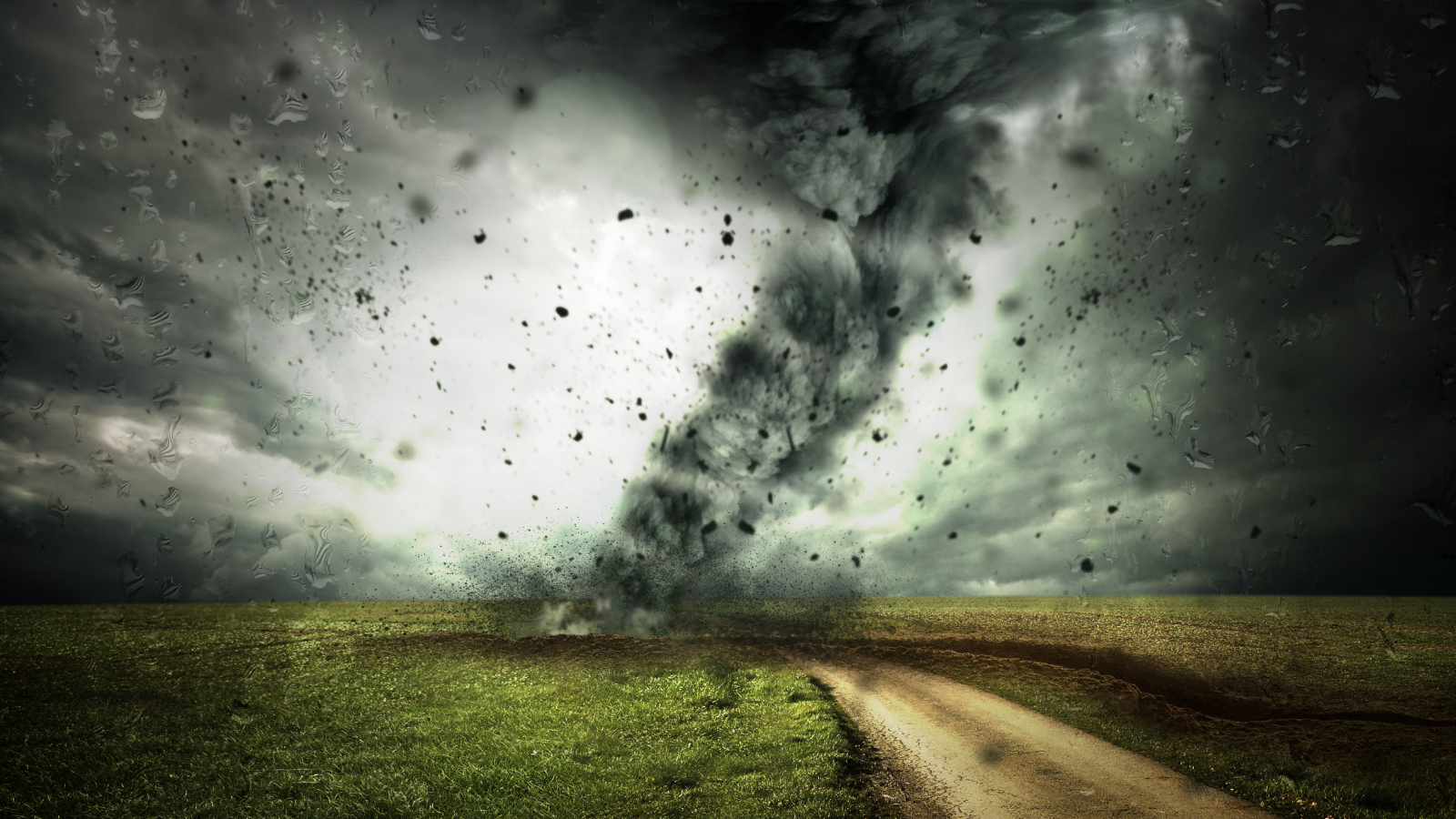 February 9, 2022 For investors
When a super typhoon of up to five degrees hit the Philippines a few months ago, affecting millions, Right Choice Finance decided to extend the maturity of about one-third of its loans by 90 days. As a result, the maturity of some loans on our platform from this provider will be extended. Investors will receive interest for the period.
Typhoon Rai/Odette hit the Philippines in mid-December and its strength reached 4-5 degrees. Moreover, the increase from 1 to 5 degrees happened in a single day, which made it impossible for local people to prepare for evacuation. Yet, the Philippine authorities managed to evacuate over 300,000 people. Millions, however, have been affected.
The United Nations said 11 out of 17 Philippine regions had been hit hard. It was the most powerful typhoon to hit the Philippine archipelago in 2021. According to government figures, it has disrupted the lives of more than seven million people. The typhoon literally levelled houses, turned lives upside down and devastated agricultural and fishing communities, which are the main source of income and livelihood for the locals. It also caused extensive blackouts and disruptions in telecommunications. As of January 2022, 407 victims, 78 missing and nearly 1,150 injured had been reported.
All Right Choice employees working in the Cebu office were affected by the typhoon – their houses and property were damaged and they suffered from long-term power outages. Some of the damage was extensive but luckily, no one was injured. About a week after the storm subsided, they were able to make the office functional enough to communicate with their clients.
The government said it could take more than a month and a half to fully restore electricity supplies. The situation has also affected some clients in Manila who do business in the areas hit by the typhoon. So far, Right Choice has worked to go through each of their client's situation individually to find a solution. In the end, the company decided to extend the loan maturity for a third of its clients. As the affected areas are still being restored, we are closely monitoring the situation.
Investors on Bondster whose loan maturity gets extended by 90 days will be entitled to interest for the period of the extension. To make things clearer, we can use a loan instalment that was due on 10 January 2022. The next instalment of the loan will only become due on 10 April 2022 but the interest payment will include the extra 90 days it has been extended for. As investors, you can check this in the payment schedule in the loan detail, along with the increase in interest in the picture below.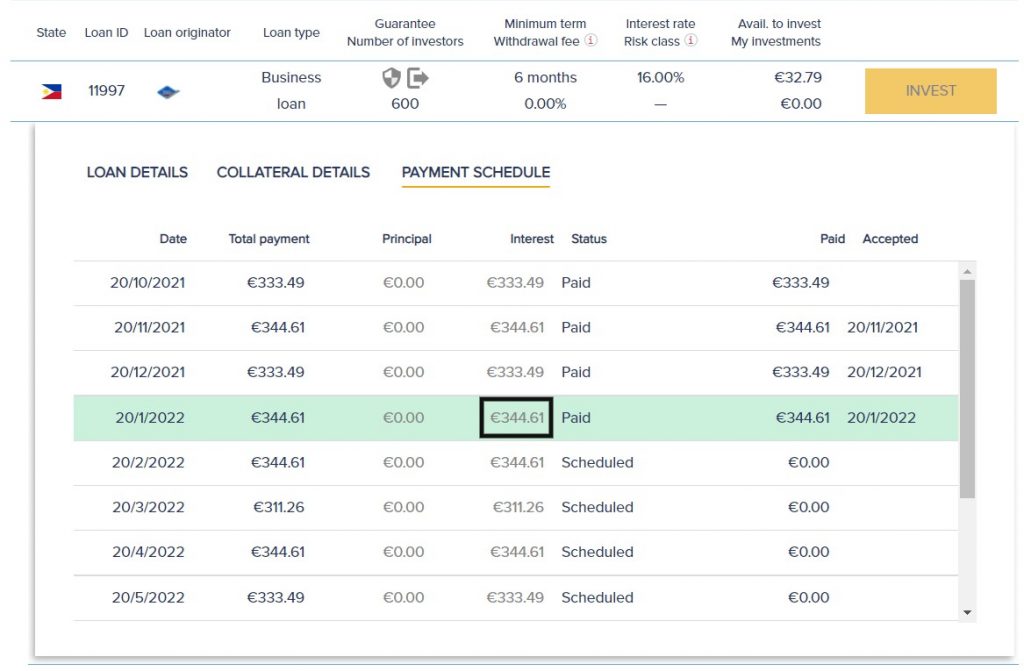 Author: Petra Halíková
---
Share the article