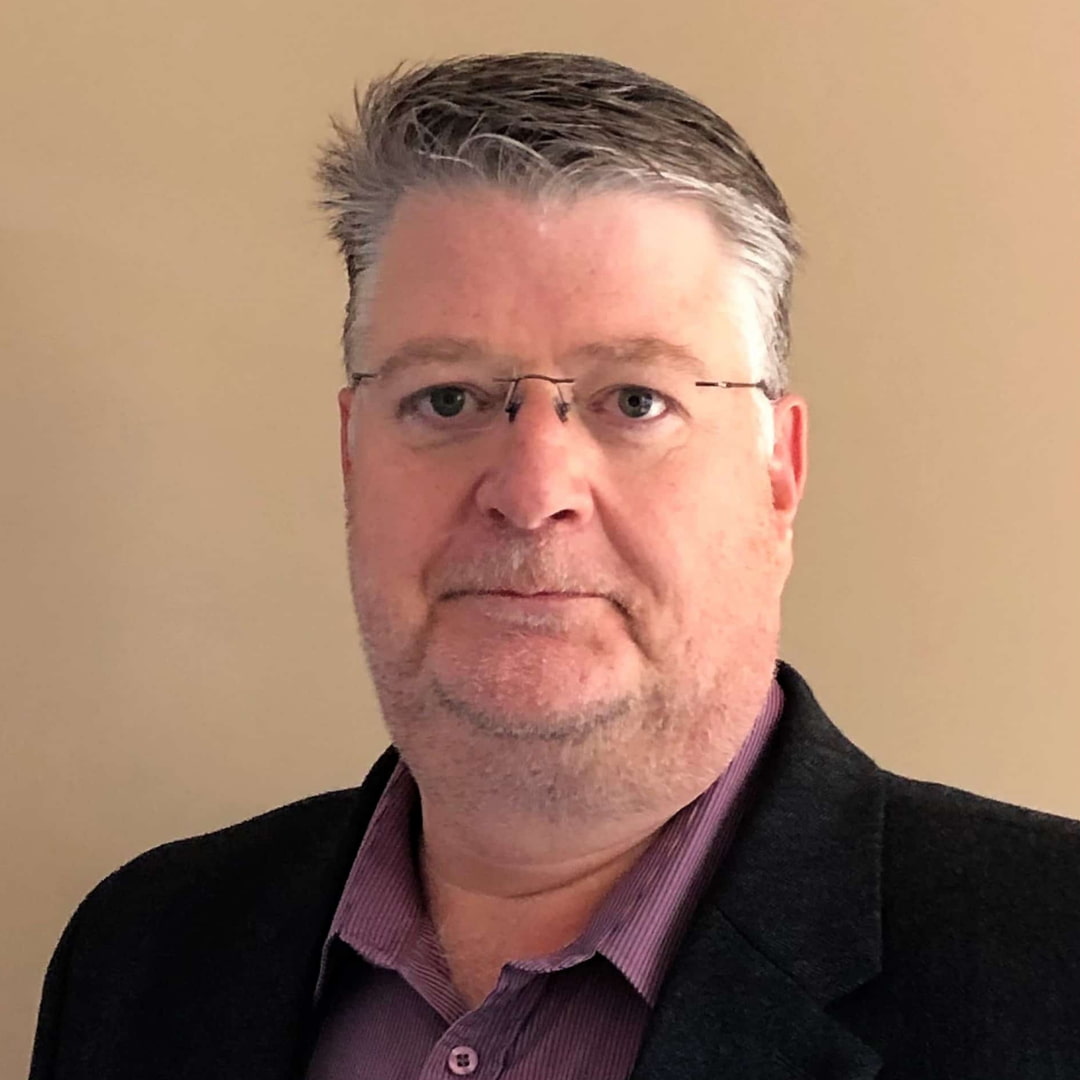 November 27, 2021 Bondster in News | For investors
Lime Credit Group is an international fintech company with operations in Russia, Mexico and South Africa. Over the past 8 years the group has issued loans in excess of 190 million euros, managed to maintain expected growth rates during the pandemic and actively developed its presence in the foreign markets.
Jaco Coetzee, Managing Director of Lime Loans South Africa has provided an overview of the current situation in the South African consumer credit market, as well as the company's future goals, strategic plans and interactions with investors.
What experience do you have in the industry? Where have you worked before?
I have 25 years' experience in the retail financial markets in multiple countries on the African continent. Some of these countries include South Africa, Ghana, Nigeria, Kenya, Uganda, Tanzania, Malawi, Lesotho, and Swaziland.
I have worked for several Banks, two publicly listed financial services and fintech enterprises, as well as multiple consumer finance entities like Select Africa and African Financial Services. This has allowed me to accumulate a wealth of experience in establishing, managing, and enhancing financial services operations in emerging markets in Africa. As a result of this international experience, I acquired the comprehension of sound financial and operational strategies with specific focus on delivering results for investors and shareholders.
What happened in the corona crisis? What changes have you implemented based on the experience of the corona crisis?
The answer should be divided into two parts.
Firstly, from a credit consumer perspective the lockdown during 2020 and the first two quarters of 2021 severely affected people's ability to earn regular income, which fuelled the increase in the demand for credit.
Secondly, from a credit providers perspective, this increase in demand came with a significantly enhanced risk, as many small to medium enterprises did not survive the corona crisis and had to either downsize or close their operations. Although one strives for a fully automated credit application and approval process, the corona crisis forced credit providers to regress from this ideology as manual steps like telephonic employment confirmation had to be put in place to understand the risk of employees losing their employment.
The entire world forcibly adopted the idea of reliable employees working remotely and thus minimising the need for brick-and-mortar office spaces. Currently we allow staff to work remotely during peak times of the month, as they are more productive when they don't need to spend hours traveling to and from work.
How do you see the current situation in the SA market? What about the future?
Like the rest of the world, there continues to be some turbulence in the consumer credit markets fuelled by the pandemic and with potential new trends emerging. Wider economic and political incidents continue to impact the consumer sentiment and outlook, and these will shape the markets recovery.
Full recovery is imminent, credit providers must constantly monitor for shifts in consumer behaviour and swiftly adapt to the changing demands and preferences. The road to recovery requires being proactive, adaptive, and informed.
To achieve our goals, we have significantly improved our scoring methodology to evaluate the clients' creditworthiness with a high degree of accuracy and fairness. While this post-covid turbulence remains, a significant increase in demand for online financial services has emerged in comparison to the prior popularity of offline brick and mortar MFIs before the pandemic. Lockdowns and restrictions during the pandemic have seriously inhibited the growth and development of these offline MFIs.
As confirmation of the above and the current demand for online lending, the volume of loans disbursed by Lime Loans South Africa has grown by 71% between January and October 2021.
How is the consumer credit market regulated in SA? Is Lime SA under the supervision of the regulator?
A Government agency called the National Credit Regulator (NCR) regulates the consumer credit market in South Africa and their aim is to promote a fair and non-discriminatory marketplace for access to consumer credit, while also promoting responsible credit granting. Lime Loans South Africa is indeed under the supervision of the National Credit Regulator and fully certified to trade as a credit provider.
Maximum interest rates and fees chargeable are regulated by the NCR, however the regulator also implemented a system called DebiCheck which allows lenders the opportunity to collect the loan principal, fees, and interest directly from the customer bank account using authenticated, non-disputable debit orders. Thus, an equilibrium in the credit market is created, within both sides being protected.
Before the corona crisis, the company's number of loans originations were approximately 4000 per month. What is the situation today?
Lime Loans South Africa currently originates over 6400 loans per month, but our main focus while growing originations, is to maintain a stable and acceptable recovery rate to maintain profitability of business.
To achieve this, we give special attention to our customers to maintain a retention rate (over 80%) and safely increase the LTV of our best performing borrowers by providing a loyalty program and gradually increasing their average loan value (up 20% from January to November 2021).
Can you briefly describe how your system for evaluating loan applicant's data works? How is your client portfolio evolving?
As an international company, Lime Credit Group has accumulated vast experience in developing advanced scoring mechanisms including but not limited to credit robots, scoring models, and client assessment systems. Lime Loans South Africa implements these mechanisms from the group but has also adopted an advanced auto-assignment system for returning clients, an evolved score card and a Russian-developed AI-model.
In addition to that, a department of loan verification evaluates each new client's loan application and supporting documentation. They thoroughly assess each client's eligibility for a loan, determine affordability and risk profile by using information and data gathered from the client's credit bureau report and other specific documents.
As a result of originating only payday loans currently, the client portfolio has remained stable and has not significantly changed. With the introduction of new products in 2022 as well as the introduction of multiple technological enhancements, we expect the client portfolio to evolve, driven mainly by bigger loan values and longer repayment terms.
Are you planning any new products or modification of existing products? Which ones will appear on Bondster?
Installment loans with repayment terms between 3 and 6 months will be tested in 2022 to further improve the current value proposition for clients with a good repayment history. This will give them the opportunity to access bigger loan values, but with reduced monthly installments.
Once thoroughly tested, both the Installment Loan and Payday Loan offering will appear on Bondster.
What are your plans for the future that might be attractive to investors?
Lime Loans South Africa will significantly scale its business in South Africa in 2022, it is planned to more than double its current monthly originations. Supporting this planned growth in 2022, Lime Loans South Africa is also investing in a new loan management software, new collections software and the use of automated expense categorization of the bank statement data, using the Optical Character Recognition (OCR) Software to reduce mistakes of human intervention.
Secondly, Lime Loans South Africa will expand to the additional regions in Africa in 2023. This expansion will primarily focus on the payroll lending, where loan installments are collected by the borrower's employer and paid over to the lender. This collection method poses significantly less risk of loans going into default with historical collection rates between 95% and 98%. In addition, credit life insurance is added to the loan product to further safeguard the lender if the borrower dies. This will provide investors the opportunity to make high yielding, longer term investments with reduced risk.
What would you like to tell our investors?
For the past years Lime Loans South Africa has been showing a stable growth even during the covid and post covid era. Since the beginning of 2021 the company has been planning expansions within the African market which it will realize in 2023. Lime Loans South Africa's success is as a result of synergy between the high professional standards of employees and its advanced technologies used within its operations. This will continue to remain one of our main focus points for the future.
Author: Petra Halíková
---
Share the article