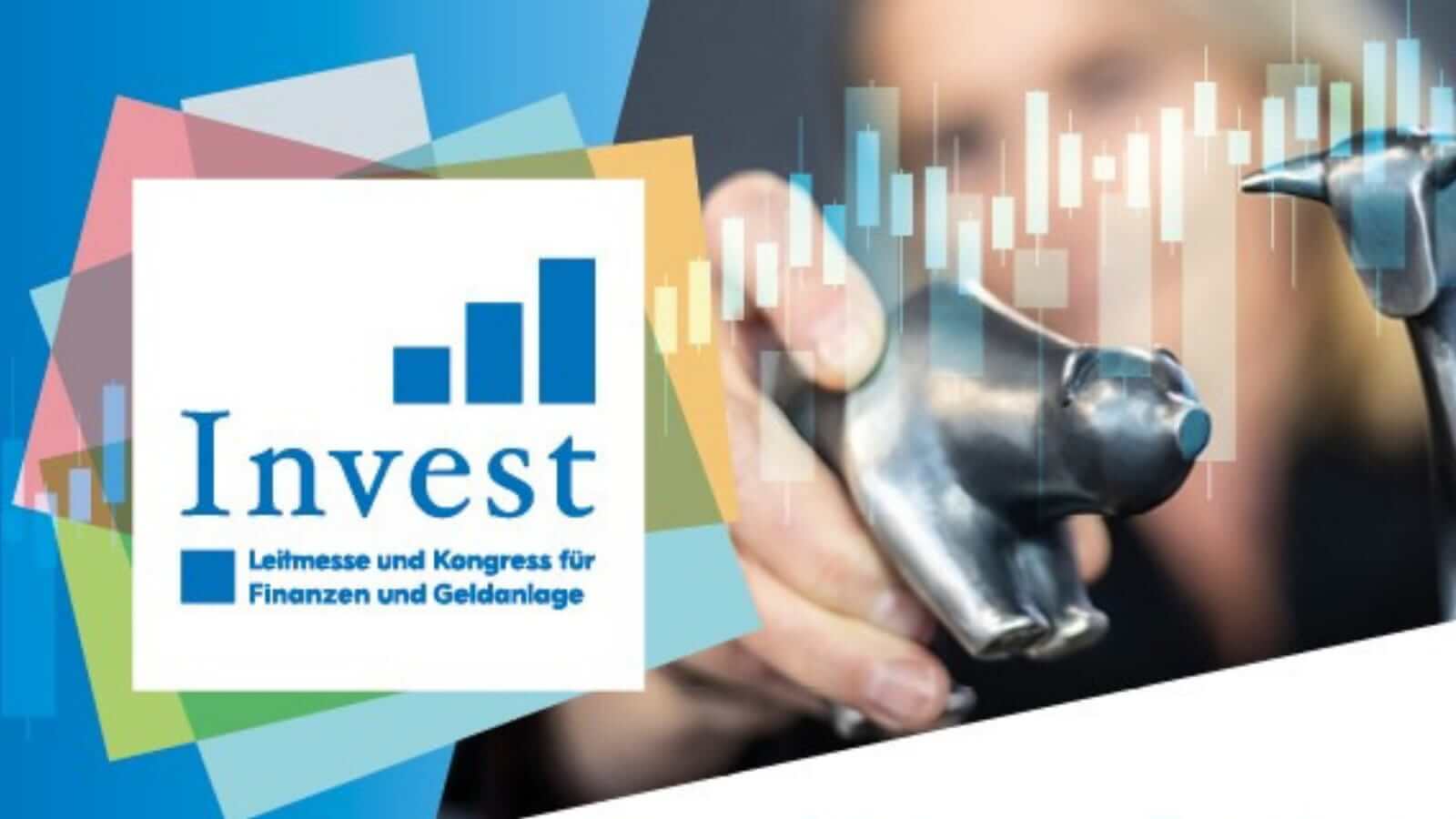 April 22, 2022 For investors | News
This year, our team will take part in INVEST – one of the largest investment conferences in Germany. The conference will take place on 20 and 21 May 2022 in Stuttgart and we are already looking forward to meeting some of you in person there.
If you are planning to attend the conference, we would like to invite you to the Bondster stand, where you can meet, for example, our CEO Pavel Klema, our Affiliate specialist Markéta Mazanová or Petra Halíková, our online specialist.
You can come to talk to us about investing, about Bondster or just to say hello. There will be a competition for a valuable prize, small snacks and an interesting event for new investors as usual.
The conference takes place in Messe Stuttgart on 20 and 21 May and on the list of exhibitors you will find investment opportunities starting from private institutions to major German banks. You will also be able to meet investment advisers, brokers, asset managers or other service providers there.
Look forward to interesting lectures, workshops and discussions with experts from the world of investment. The lecture topics will include especially news about the current financial situation in the world, interesting financial tips, detailed analyses, the latest developments and this year's trends. Investors unable to come to Stuttgart for the conference will have the opportunity to use the Invest Live Stream service.
The question of "How can trading support wealth growth?" will be answered by the World of Trading live event, where traders and beginners can try out the strategies used by professionals and compare various trading platforms. Also this year, you can look forward to the popular blogging platform Blogger Lounge where well-known financial bloggers such as Kolja Barghoorn, Lisa Osada, Christoph Haberkorn, Christian W. Röhl and Lars Wrobbel will be answering visitors' questions for the fifth time and discuss current investment opportunities and trends.
Thanks to its diverse program, Invest is much more than just a trade fair. You can create your own schedule and embark on a journey of discovery. More information and tickets at: www.invest-messe.de. If you invest with us and are planning to visit our stand, make sure to let us know at info@bondster.cz. We have free tickets for you.
We look forward to seeing you.
The Bondster Team
---
Share the article